TODAY - May 17, 2004
Angara's Son Wins in Aurora's Lone Congressional Seat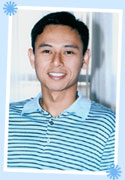 A young graduate of the London School of Economics, the University of the Philippines and Harvard University won the congressional race in Aurora province by a margin unprecedented in the province's electoral history.
Lawyer Juan Edgardo Angara, the KNP candidate and only son of Senator Edgardo J. Angara, was proclaimed by the Commission on Elections on Wednesday as the province's lone district's congressional representative after final figures showed he won by 29,992 votes over Estrello Ong of Lakas-CMD.
Senator Angara's younger sister, Bellaflor Angara Castillo, and younger brother, Arthur, were also declared as the new governor and mayor of Baler, the capital town, respectively.
Castillo, the province's three-term representative won over Edgardo Ong, the undefeated governor who wanted to return to the office after resting for one term and after serving three consecutive terms as governor.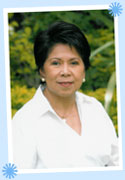 The incumbent governor is Edgardo Ong's wife, Carmencita, who gave way to her husband.
Castillo, a UP-trained lawyer and the first woman legislator to hold post of House majority leader, had a big margin of 17,274 over Ong.
Gubernatorial contests in Aurora are usually decided by a margin of a few thousand votes.
Arthur Angara won convincingly over Mayor Emil Etcubanez in the fight for Baler's top post.
The KNP national candidates also posted impressive wins in Aurora with presidential and vice-presidential candidates Fernando Poe Jr. and Loren Legarda posting big margins over their rivals.
Poe garnered a total of 42,262 votes over President Arroyo's 18,766 votes. In the vice presidential race, Legarda got 49,756, while Noli de Castro got 21,282 votes.
The winners in the senatorial race, according to their rankings, were: Jinggoy Estrada, Juan Ponce Enrile, Bong Revilla, Alfredo Lim, Aquilino Pimentel Jr., Mar Roxas, Jamby Madrigal, Ernesto Maceda, Lito Lapid, Pia Cayetano, John Osmena and Richard Gordon.
In the vice-gubernatorial race, incumbent Anabelle Tangson of the KNP bested Pedro Ong Jr.
The proclaimed winners in mayoral post were Ariel Bitong of Maria Aurora, Jimmy Ylarde of Dingalan, Danilo Tolentino of Dipaculao, Reynaldo Bitong of Casiguran, Marilyn Marquez of Dinalungan and Vicente de la Cruz of Dilasag.
Also proclaimed as provincial board members were Sherwin Taay, Zenaida Querejero, Benjamin Mata, Renato Pascua, Joselito Cabauatan, Pablo Miran and Narciso Armansec.